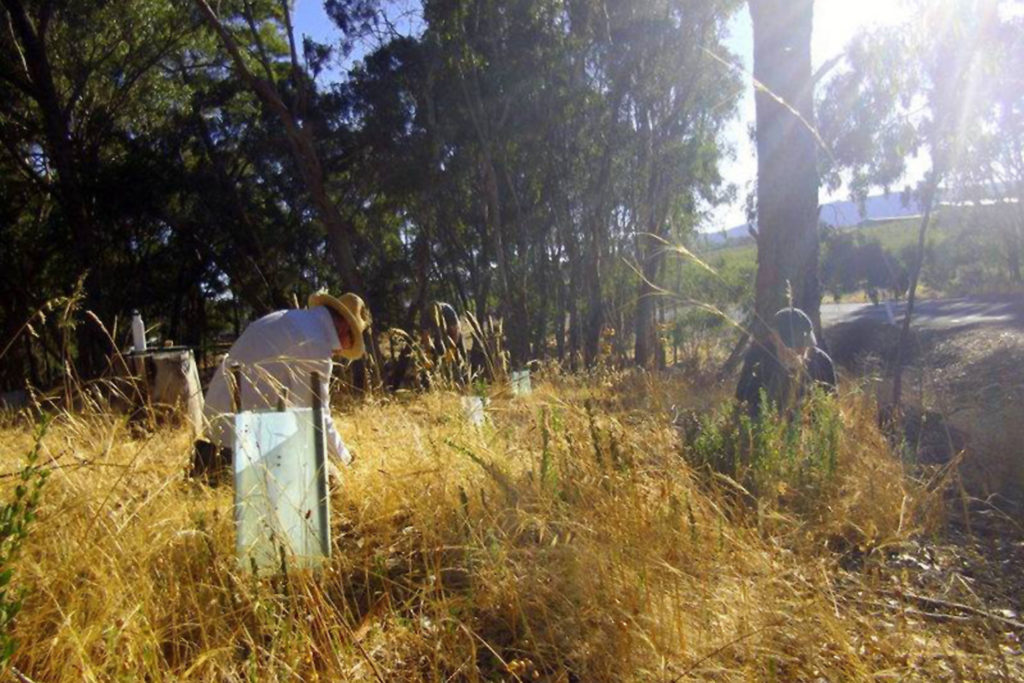 Barkers Creek Landcare and Wildlife group conduct a working bee every month from February to November on the third Sunday of the month.
Each year we also have two reciprocal joint working bees with Harcourt Valley Landcare group.
We encourage members to put the third Sunday of the month in their diaries. A week or so before the actual date an e-mail will be sent with all the final details – where, what, when and why?  It needs to be said that after each working bee we enjoy, what can only be called, a scrumptious morning tea. All that hard work makes us hungry. And in December we have a lovely Christmas break up. Yeah!!!
Our start time does vary depending on the time of year.  In Summer (February, March & November) it is 9am. In Winter (June, July & August) we start at 10am. For the other months (April, May, September & October) 9.30am is the go. Regardless of the start time we are always well and truly done by noon.
---

April 2019 Working Bee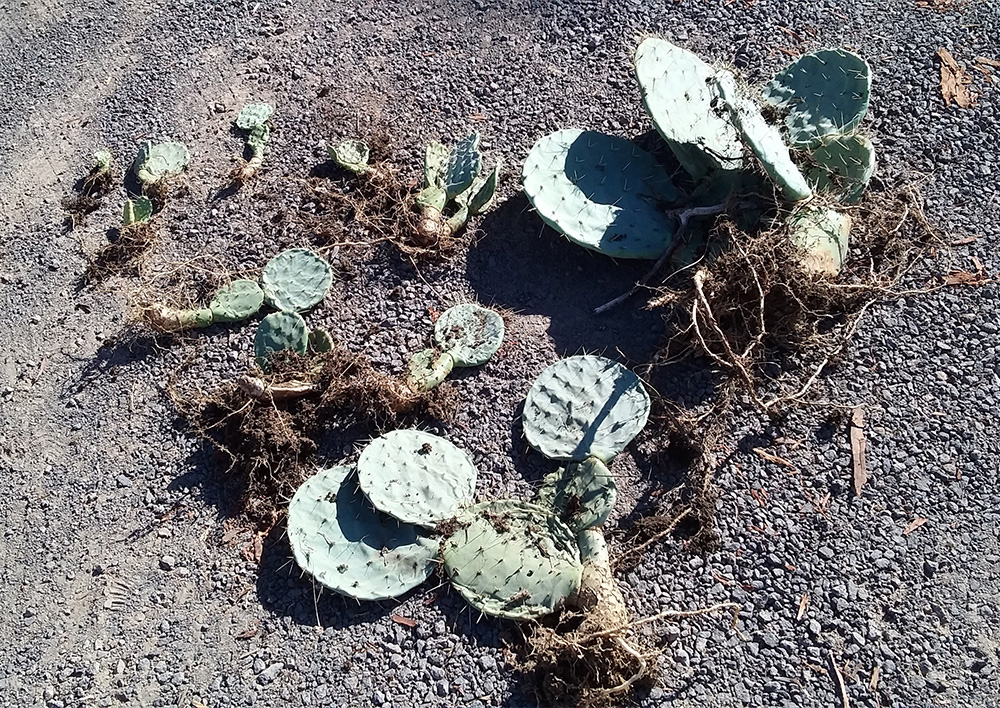 Our next Working Bee was meant to be on the 21st of April but that is Easter Sunday, so the Exec. has decided to shift it to the 28th of April. We know that some people might still get away for the post Anzac Day weekend (as Aussies we all love a long weekend) but Easter will be finished and School Holidays will be done so we think it is a safe bet. We will be in touch closer to the date to let you know where and what we will be doing.
A note about Wheel Cactus – the photo of this Wheel Cactus plant above was taken opposite Murray's garage along Midland Highway. I recently dug it out BUT, have a look at the photo – there were 11 plants there.
Also, when we did our Rabbits Workshop last month we found about 5 or 6 little wheel cactus plants on the property and so we dug them out at the same time. This is how infestations start. So really the point I want to make is – if you see any wheel cactus anywhere in Barkers Creek dig it out … Sooner rather than later.
BTW, we will return to that infestation on the edge of the Heritage Diggings Park later this year and treat it again.